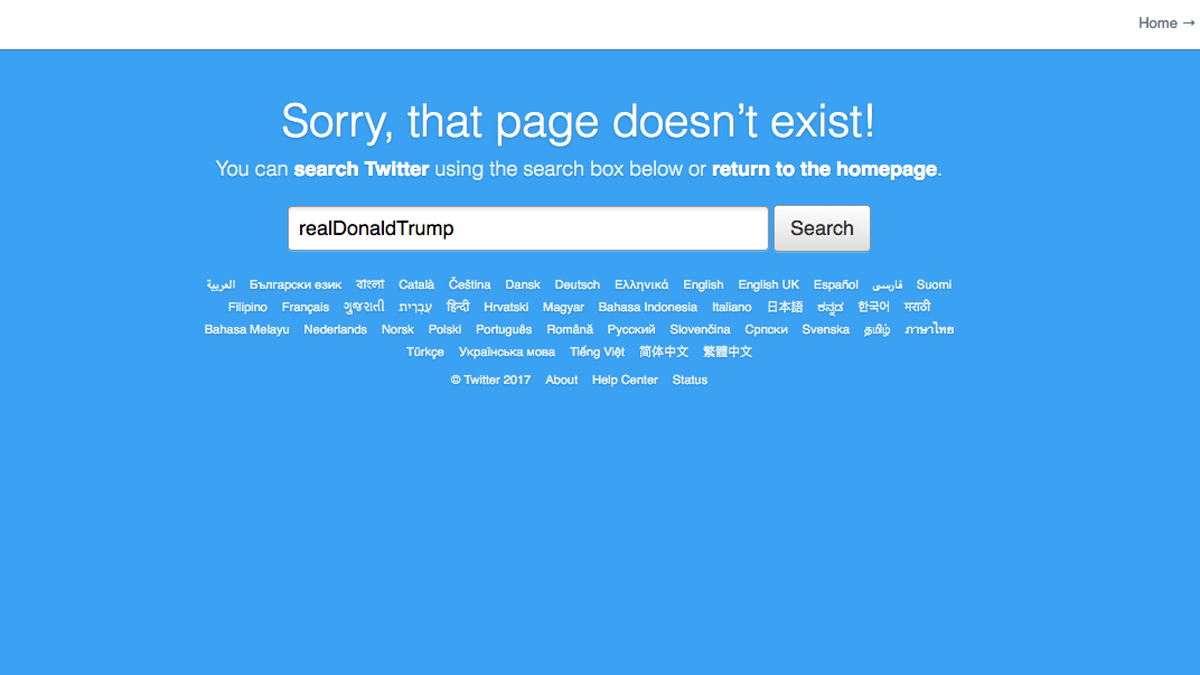 For a short time Thursday evening, Twitter appeared to lose one of its most avid users: The page for the @realDonaldTrump account displayed an error message.
Twitter's standard error message, "Sorry, that page doesn't exist!" appeared in place of President Donald Trump's personal Twitter feed. A short time later, the account page reappeared and seemed to be functioning as normal.
According to the company's @TwitterGov account, @realDonaldTrump was deactivated by "a Twitter customer support employee who did this on the employee's last day."
"We are conducting a full internal review," Twitter tweeted.
The account was down for 11 minutes, Twitter said, and that the company is investigating and taking steps to prevent it from happening again.
The White House had no immediate comment, according to NBC News.
In May 2009, Trump, then a private businessman, sent his first tweet promoting a forthcoming appearance on the Late Show with David Letterman, the BBC reported.
Published 4 hours ago | Updated 32 minutes ago