Dallas Cowboys running back Ezekiel Elliott says he's appealing a 6-game suspension handed down by the NFL Friday over allegations of domestic violence.
In a letter dated Aug. 11, the NFL announced the suspension following their investigation into allegations of "multiple instances" of physical violence against a woman who claimed to be Elliott's former live-in girlfriend.
In a tweet by NFL Network Reporter Jane Slater, Elliott's attorneys explained why he was appealing the suspension, saying the league's letter contained "factual inaccuracies" and that the league "cherry picks so-called evidence."
We just learned of the NFL's decision to suspend Mr. Elliott for six games for allegedly engaging in "physical force" against the accuser. Mr. Elliott and his team of representatives are extremely disappointed with the NFL's decision.

Our offices have been engaged in this matter since last July and have worked hand in hand with the Columbus Prosecutor's office as well as the NFL with their respective investigations. Accordingly, we are fully aware of the full body of evidence that exists in connection with this matter.

The NFL's findings are replete with factual inaccuracies and erroneous conclusions and it "cherry picks" so called evidence to support its conclusion while ignoring other critical evidence.

For example, both the Columbus Prosecutor's office as well as the NFL investigators expressly concluded and conveyed to our office (and others) that the accuser was lying about an alleged July 22, 2016 incident whereby she accused Mr. Elliott of pulling her out of her car and assaulting her. An allegation that was ultimately undermined by her own friend's affidavit which stated that no such assault occurred. The affidavit also outlined the accuser's plan to orchestrate a story to police to in order to corroborate her false allegation of assault. In addition, the NFL's own medical experts concluded that many of her injuries predated the week in question and likely occurred during a period of time when Mr. Elliott was not in contact with the accuser. During the upcoming weeks and through the appeal a slew of additional credible and controverting evidence will come to light.
Once Elliott's appeal is filed, the league has 10 days to schedule a hearing on the matter.
NFL Suspends Cowboys RB Ezekiel Elliott 6 Games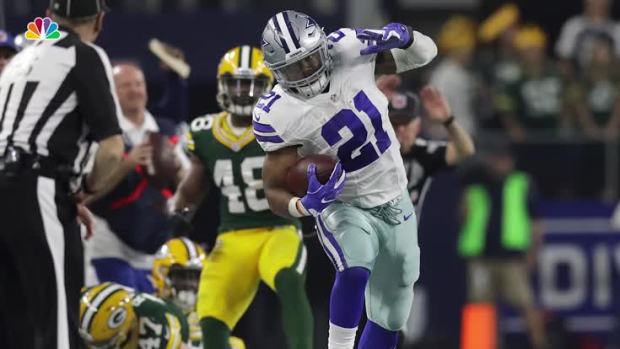 According to a police report cited by the NFL, a woman alleged in July 2016 that Elliott assaulted her in the driver's seat of her car in Columbus, Ohio. Police said the woman complained of wrist pain but denied medical treatment.
Elliott told police he didn't hit the woman and that they didn't live together, according to the report. The woman also said, at that time, that Elliott struck her several times in the past week. Elliott also denied that claim and said she got the bruises and abrasions in a bar fight with a woman.
Columbus police said they did not arrest or charge Elliott due to conflicting statements from the victim and witnesses. Despite not being arrested, the NFL never closed their investigation into the allegations.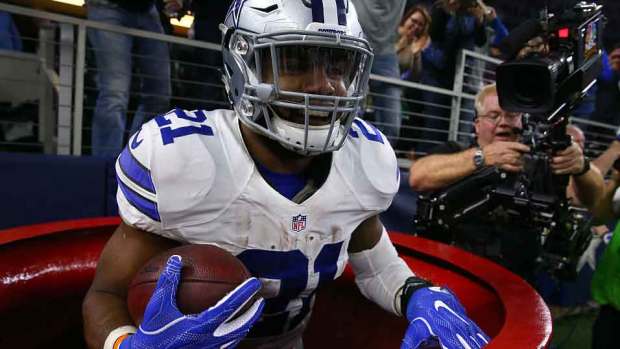 In Pictures: Zeke's Red Kettle Moment
If the suspension is upheld, it will begin Sept. 2 — meaning he'd be able to join the team Oct. 23 and his first game will be against the Washington Redskins in Week 8 after missing starts against the Giants, Broncos, Cardinals, Rams, Packers and 49ers.
The suspension is also expected to cost Elliott about $2 million in pay.
The NFL Players Association tweeted Friday morning that they are "reviewing the decision" and are "considering all options."
After being drafted fourth overall by the Cowboys in the 2016 NFL Draft, Elliott scored 16 touchdowns as a rookie and led the NFL in rushing with 1,631 yards.
NBC 5's Pat Doney and Frank Heinz contributed to this report.
Published at 9:45 AM PDT on Aug 11, 2017 | Updated 19 minutes ago